We all know that browsers do not allow to take screenshots in incognito but now I am going to show you How To Take Screenshot In Incognito Mode Android.
We all use the incognito mode for several reasons like Not to save the cache, visit as the new user, and not to save any data on the browser.
With the recent update, google chrome has added the feature to take screenshots in incognito mode but you have to enable this feature in order to make it work. Please Do remember that this is not the alpha feature that works perfectly.
Actually, this is a Beta testing feature so there might be chances that this feature might not work sometime and might crash your chrome browser as well
But I have been using this feature for so long and it is working perfectly fine, so hoping that you also won't get any issues after enabling this feature.
In case if you don't want to keep this feature you can still disable it by following the same feature and let's check out How To Take Screenshot In Incognito Mode Android
Enabling screenshot Option in Incognito mode in Chrome.
Open the google chrome browser on your mobile, Don't forget to update your chrome browser from playstore or AppStore
Once you opened chrome you have to type the below URL in the Address bar and click on enter as shown in the picture below
Now search as incognito screenshot in the search bar of the chrome flags page as shown in the below image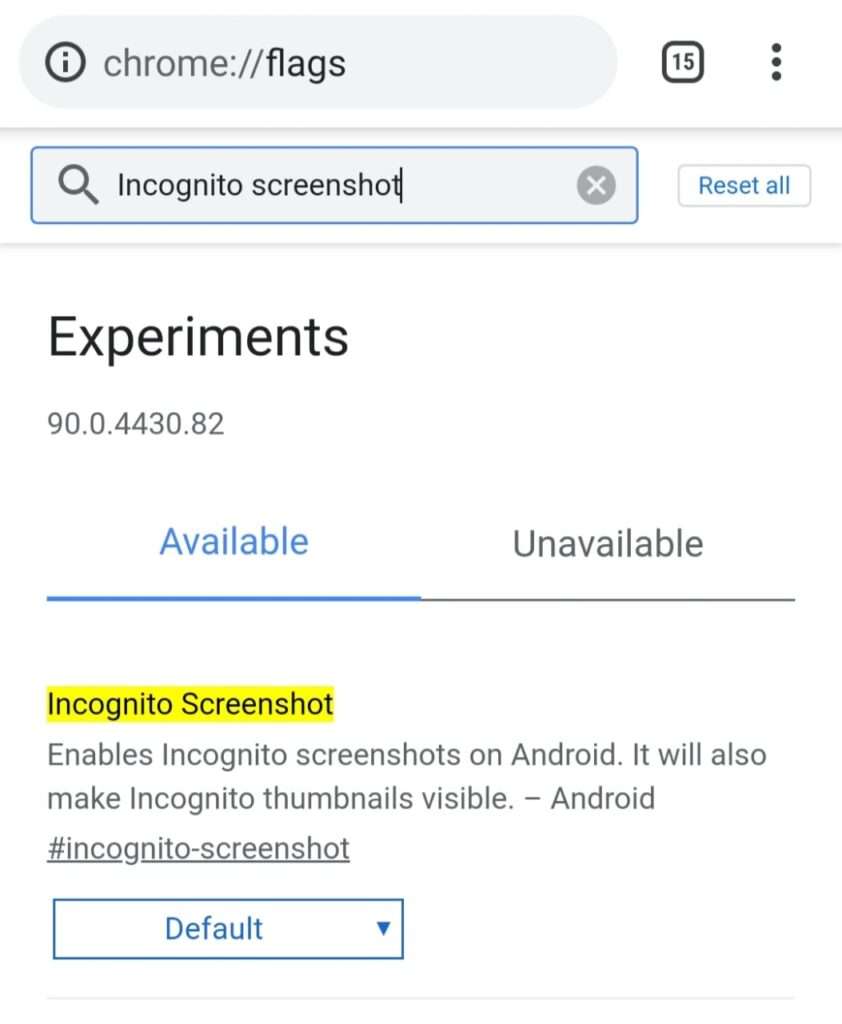 Then you get a button showing as Default, click on it and you will get three ⚟ options, Now you have to select Enable to make this feature work.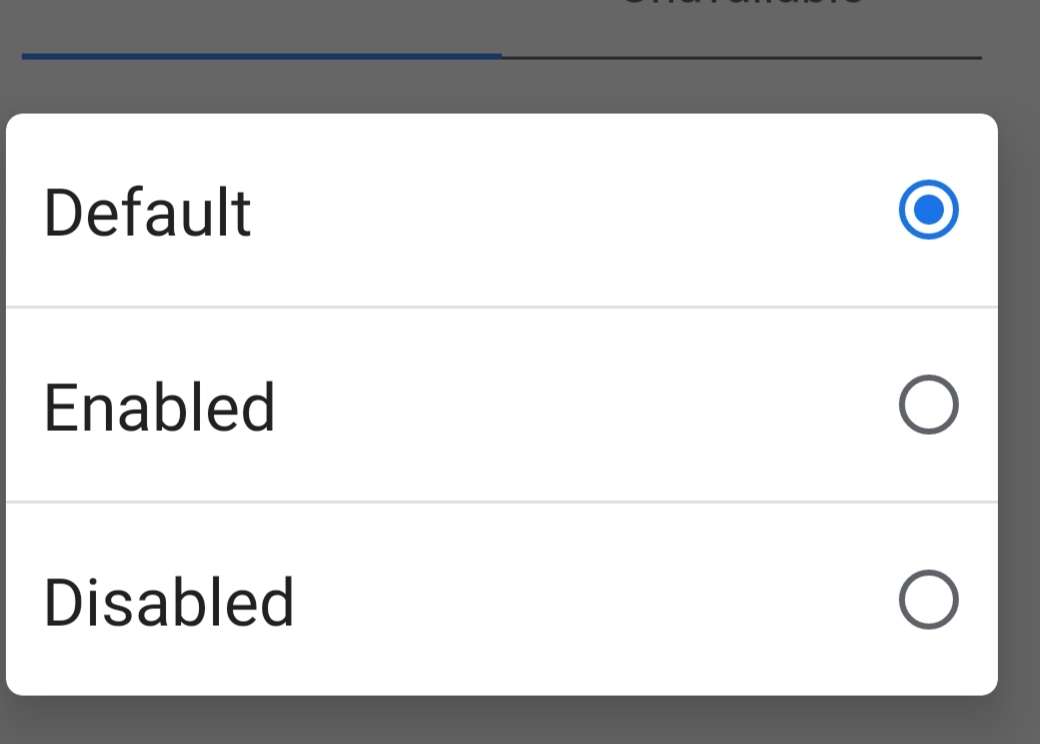 You will get a message as Relaunch at the bottom of the browser, click on it and the app will reopen after that you can take screenshot even in incognito mode
If you want to remove this feature, you can simply follow the same process, and instead of selecting the Enable, you have to select Default or disable.
If you feel this step-by-step guide is useful, do check out other guides as well
To stay updated in tech don't forget to follow us on Instagram and Pinterest