Xiaomi is a very popular Chinese mobile company in the world and it is best mobile brand for a budget phone, but do you know that Xiaomi released best gadgets in 2020 and some of those are weird to come from Xiaomi, we will check out those weird products from Xiaomi
Mi Robot Vacuum-Mop P
Xiaomi is the first company creating a robotic vacuum(cleaner) mop, this is the Xiaomi's new product, the name of it is Mi Robot Vacuum-Mop P and it is a vacuum cleaner to be precise and it has an ability of self-control that's why they name it as robot vacuum-Mop. and this is the best gadgets in 2020
if you look at the features of this gadget, you'd definitely amazed, it can be controlled by mobile app and if you set a scheduled it will clean your house on time and it chargers itself without anyone presence and this one has a battery of 3200mAh which is good enough when you have a self-charge and you can name rooms and restrict some rooms incase if you want too like storerooms, etc.
Here comes the dam good feature "The Intelligent Mapping and Route Planning" this feature works with the new LDS laser navigation System which has the new upgraded SLAM algorithm for faster speed and real-time mapping and the main cool thing is this machine can scan the area before and after the clean it has 8m scanning range, 2016times/s sampling rate, 6×360 degrees/s and accuracy deviation is <= 2%.
Mi Beard Trimmer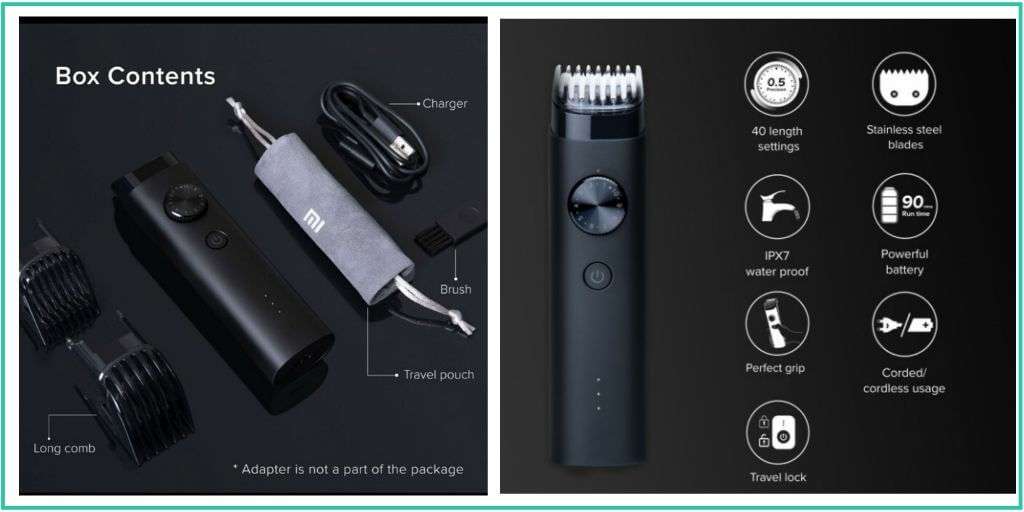 Do you ever think of a famous mobile company that could bring Beard Trimmer in their brand, but it's an awesome product it works fantastic.
it has features like 40 length settings, stainless steel blades, great battery with 90min runtime, corded or cordless usage, IPx7 waterproof, travel lock
Mi Air Purifier 3
Mi Air purifier is one of the Mi lifestyle products, we all know that the air in our surroundings is polluted and even in our houses also we can't assure that we are breathing fresh air mostly in the metro city due to the traffic that's why Xiaomi has lanched this Mi Air Purifier with 2 variants Mi Air Purifier 3 and Mi Air Purifier 2C.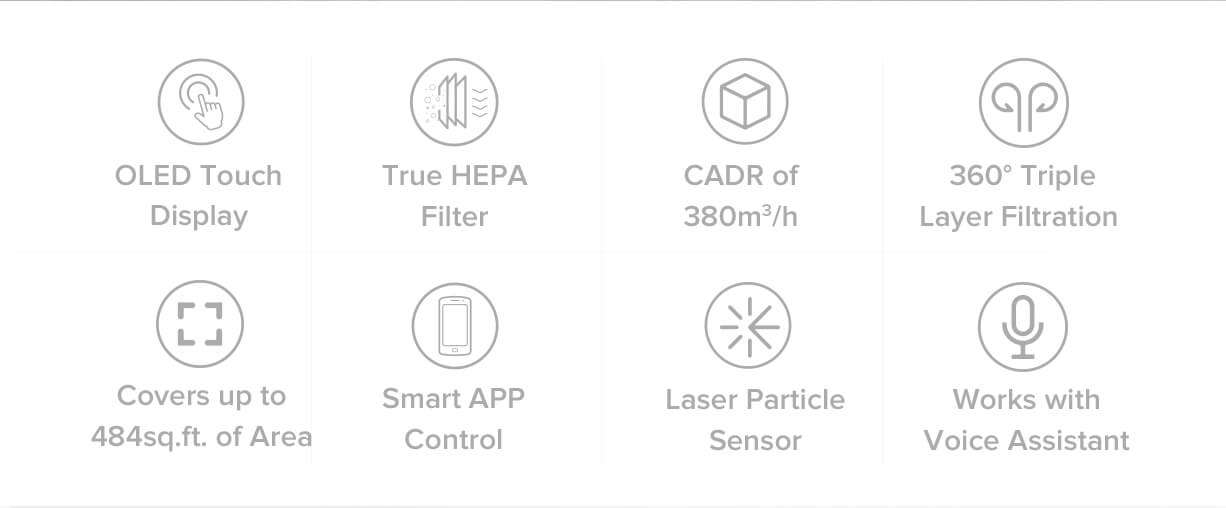 It purifies every corner and nook of your room with the 360∘ with filtration feature and this one works great for long rooms also and this Mi Air purifier can clean airflow in an area up to 484sq.ft.
this also has a mobile application and it can be controlled by both amazon Alexa and google assistance. if you are living in a polluted city like me you should definitely look at this and you can buy this from MI.com
Mi Smart Water Purifier (RO + UV)
With Mi air purifier Mi has launched the Mi Smart Water purifier, it has both RO and UV.
Nowadays everyone is using RO water and Mi thought of hijacking this most demanding area too I think.
That's why they might come to a water purifier too. A famous mobile electronics company was lanched a Water Purifier isn't that weird? that's why it is in this best gadgets in 2020 list.
It costs around $171 and ₹13,000/- and this you very thin can be attach to a wall easily and a compatible one
How does Mi Smart Water Purifier work?
This has five stages to purifiers water
Ro Filter (Reverse Osmosis Filter)
PAC Filter (Post Activated Carbon Filter)
In-Tank UV Sterilization (Kills bacteria with 99.99% efficiency)
Read this : 15 best websites that will let you work smart
Mi Water TDS Tester
This uses to test the TDS level in the water, TDS stands for total dissolved solids and this represents the complete concentration of dissolved substances in our drinking water
I don't find anything special about it. Because there are many TDS testers in the market with cheap price and good accuracy like this one. The price of this is ₹349 and $4.60
Mi AirPOP PM2.5 Anti-pollution mask
Don't know whether they created this fro pollution or from a virus but In the current situation (Covid-19) masks demand increased drastically.
In this crisis situation, the must and should weapons we need are MASKS and SANITIZER so if you can't find any quality masks which should save you from this COVID pandemic try purchasing this mi mask it costs you around $3.30 and ₹259.
Mi Travel U-Shaped Pillow
This is a travel U-shaped pillow from Xiaomi, it is designed very well and if any special is there in this Mi Travel U-Shaped Pillow that is only manufactured by Xiaomi and it really costs you $14 and ₹1000
Mi Motion Activated Night light 2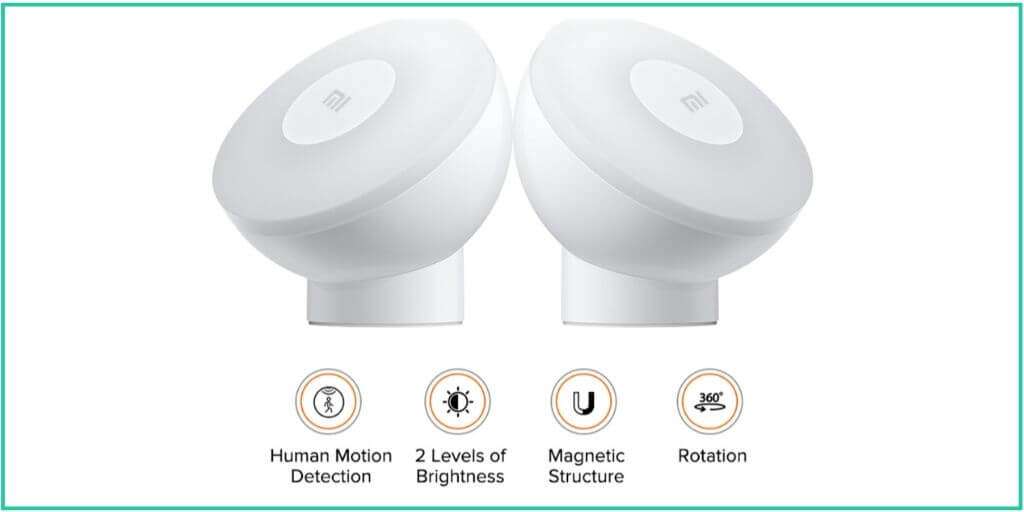 Don't be confused with the name it is just a motion sensor light, which turns ON and OFF when a person moves in front of this so-called 'Mi Motion Activated Night light 2' and the brightness of this light is very nice, and keep it in low brightness is good enough to light up your bedroom.
It works with wallclock batteries and the price of this is $14 and ₹1000
Mi selfie stick Tripod (with Bluetooth remote)
Again this is Weird Mi gadget (in a good way), it is a very good mi product and it can use as a selfie stick and a mobile tripod too. Sounds cool right?
this is a unique tripod one unit works as a tripod and another unit of it works as a selfie stick, this comes with Bluetooth® 3.0 and can run on android 4.3 and ios 5.0 and higher. it is very compatible and non-slippery this comes at the price of $14.60 and ₹1100 at mi.com
Mi tuck, dune buggy builder and Mi focus cube
These are not at all related to gadgets or electronics. The Mi truck and buggy are toys for kids and Mi focus cube is like stress relief stuff just like a fidget-spinner these are fun and great time pass that the reason it is one of the best gadgets in 2020
the cost of Mi Dune Buggy $18.60 and ₹1400 at mi.com. Mi Truck $20.00 and ₹1500 at mi.com and Mi Focus cube $2.60 and ₹200 at mi.com
All the above images are belong to MI.com.