WhatsApp has become the most popular messaging app in the world. More than 200 crore users worldwide use the WhatsApp app. However it is constantly bringing new features for its customers from time to time. This liquor has made things like live wallpaper, payments available. Recently WhatsApp is bringing another brand new feature that users are looking forward to. Its web version is making video calling and voice calling feature available to users.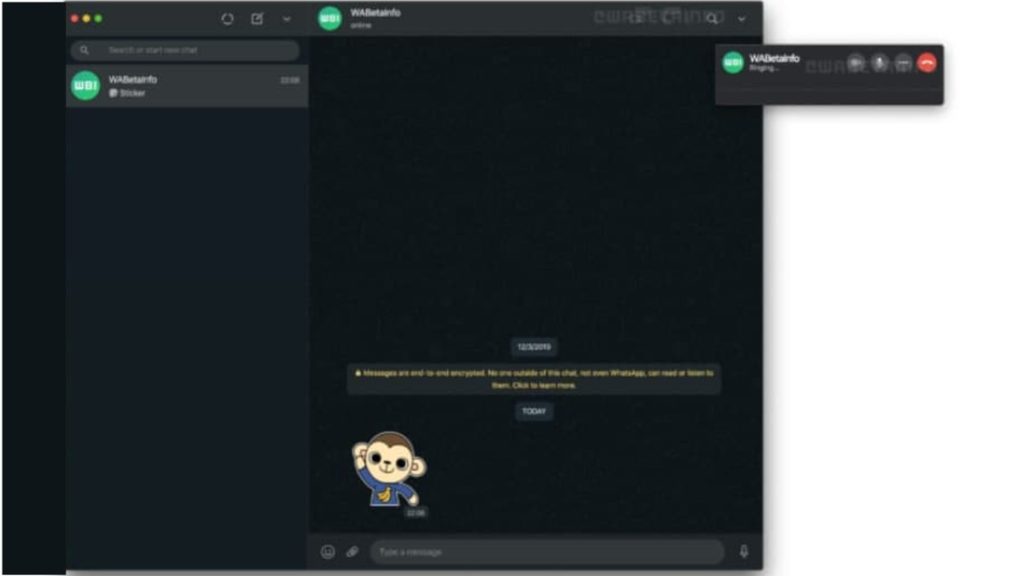 "We are constantly bringing new features to our customers. WhatsApp is creating voice and video call features for web users. But since it is a beta feature it is only available to a few people. But you do not worry. We are making this feature available to everyone step by step. WhatsApp is announcing in its official blog that we are bringing this feature in the context of the high priority of the WhatsApp desktop right now.
WhatsApp has shared screen shots on its blog about upcoming new features. Accordingly, a popup appears when users receive a video call or voice call from others. In this popup you can reject and accept the call. Also, you will get a pop up when you want to call someone, which also has options like mute and reject. Currently this feature is only available for mobile users.
For the latest technology news and government services , follow our Website.