Introduction
Top five programming languages for you to learn in 2021 to get a job. 
Let's keep going. What's up guys, This is Deep Vempati from WeirdTechie.com. Now, we get into the best programming languages in 2021. programming languages where you can make over $100,000 a year. 
Here are the best programming languages in 2021, Let's continue. 
Java is an amazing programming language, that is also a very popular programming language so far.
It is an object-oriented programming language, James Gosling and his team began designing the first version of Java in Sun Microsystems, and it was developed in 1991
The reason Java is so popular that it is highly used to create Android applications.
That's one of the main reasons why people still use Java as of even in 2020. Lots of big companies are still using Java.
Here you can observe the overall java performance in the world, The popularity of this programming language has decreased a little bit in recent years because of some programming languages like Dart and Kotlin, Which also used to create android apps.

That's the reason why java has a low market rate over the last 5 years
Outside of that, there is still demand java developers with a decent salary and The average salary of a Java developer is ₹4,48,844 per year in India and $104,308 per year in the United States, according to indeed.com.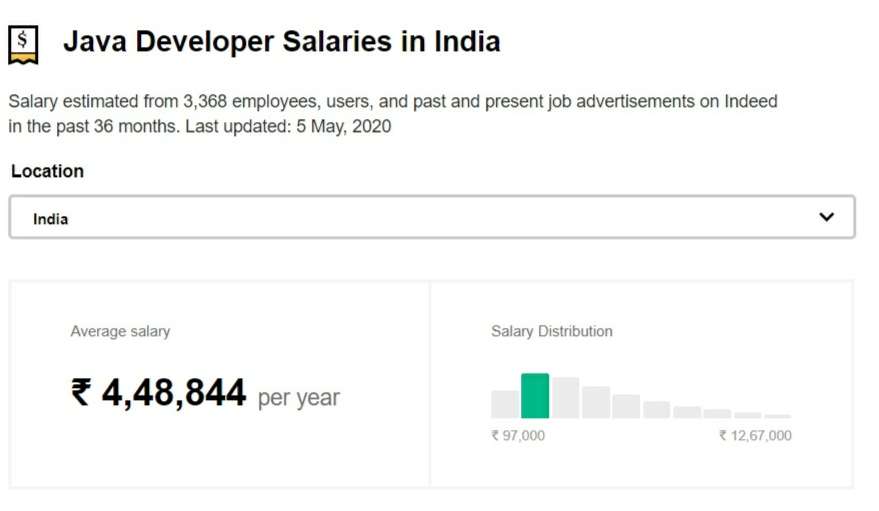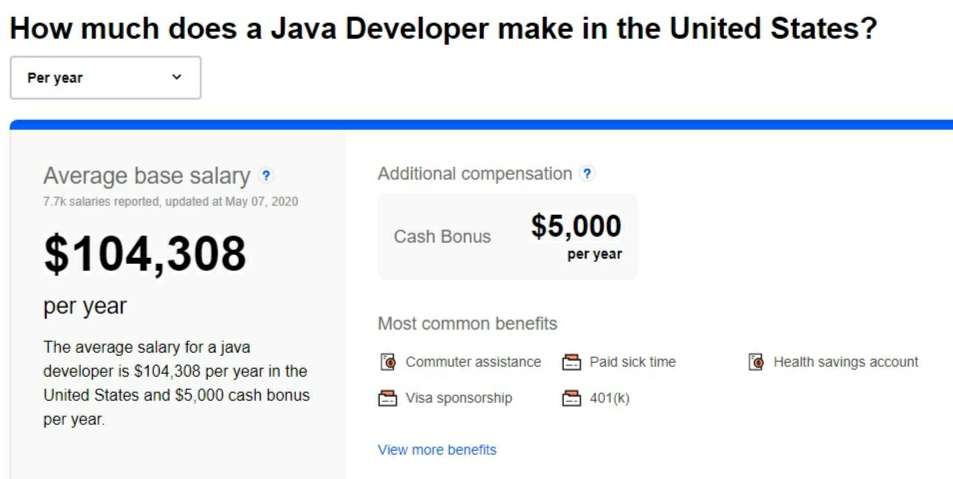 4. Swift
Swift is an ios programing language that is used to create IOS applications that land on Appstore finally.
It is a very decent programming language, Apple started the development of Swift in 2010 by Chris Lattner with other programmers and Joe Groff at Apple.
The basic idea of Swift was taken from Python, Rust, CLU, Haskell, Objective-C, Ruby, C#, and few other programmings
After learning Swift you can freelance others or you can easily get a job. It is a very popular programming language. It has been stable stats over the last five years(2015-2020) if you look across on Google Trends.
That shows me that it's a very stable programming language, not going anywhere, and is great to invest your time in and to learn it. I would say it's really beginner-friendly as well. you can find tutorials on the internet for free, it is very easy compared to java and if you are a java developer it's a cakewalk for you.
Yet it is not also going down but in the future, it might lose its demand because of the new programing language DART developed by google.
By using dart you can create both android and ios applications with a single source core.
but don't worry there is always a demand for Swift programming language.
The average salary of a Swift developer is ₹4,72,451 per year in India and $1,26,468 per year in the United States, according to indeed.com.
3. SQL
SQL, The full form of SQL is a structured query language. It is an imperative language for any developer to have a piece of basic knowledge on this.
It does not matter on what programming language you are going to work on with, you should have some knowledge of SQL. if you ever thought of being a web application and app developer then you gonna deal with data, if you don't have knowledge on SQL then if very difficult to manage the data of those applications.

Every project, we always have some data to deal with, that can store data and save information for example: if you like or share any post on Facebook or Twitter, that likes and shares should share somewhere right, which is doing that job? well, it's SQL, it is being able to deal with the database.
That's why it's important to learn and the reason behind being in top 3 It is designed for managing data held/clutch in a relational database management system.
It will serve you really well. And the average salary of a SQL developer is ₹3,76,103 per year in India and $92,502 per year in the United States, according to indeed.com.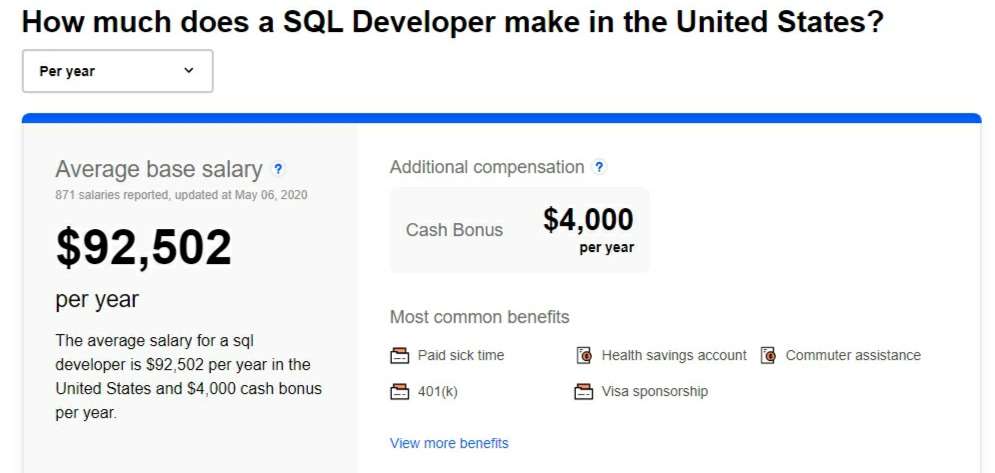 2. JavaScript
Some of you might go crazy for picking javascript as number Two, Why isn't it number one?
According to the google trends and PYPL index, JavaScript got to number two in popularity compared to number one in this list.

let's talk about, What can you do with javascript?
JavaScript is an awesome programming language. It is literally used everywhere. Here are the Few things you can do with javascript
Web Applications
Games
Server applications
Websites
Web Applications
Presentations
Drones(flying Robots)
Web Servers
Art
mobile Apps
Smartwatch apps
JavaScript is a very popular language. if you look at GitHub, you will always find new frameworks and it also has a very big community Whether you wanna be front-end, back-end, or even full-stack developer this would help you to know JavaScript to a good extent.

Even every web browser supports it and runs JavaScript, and I think it's one of the mandatory tools when it comes to web development especially.

The average salary of a JavaScript developer, according to indeed.com, in the United States is $118,334 a year and in India is ₹4,89,326 per year
Also Read: how to secure your accounts from hacking
Python is the number one programming language, and for those who do not agree with the above statement, here are the stats from google trends about the python growth from the past 5 years.


Here you can see the growth of the python over the last five years and you can also see the comparison of all other popular languages.
Well, now we know that python is the most popular programming language. let's see what are the use cases of Python.
Why python is so popular?
Python is a general-purpose programming language that you can use for many different things and also it's very powerful.
you can use Python for
web development
Automation,
AI(artificial intelligence),
ML(machine learning).
and the reason behind python become so popular is because of Data since.

if you are a web developer you can use the famous python libraries like Flask and Django.
You can work on Machine Learning and AI projects as well with Python with its frameworks, like TensorFlow, PyTorch, OpenCV. believe me, those are unbelievable.
The reason behind I selected python as number one in the best programming languages in 2020 because it's very beginner-friendly.
Out of all the last four languages that I've written above, This is probably the easiest to pick up. But the amazing thing is, you can build real-world projects with Python and do that very fast compared to other programming languages.

you can go on and do data science with it as well. giant companies like google and tesla are developing their self-driving cars using Python and google, Quora, Reddit, Instagram, and many companies are also using python.

The other amazing reason is the average salary for a developer in India according to indeed.com, is ₹4,49,507 a year and in the USA is $119,588 per year
conclusion
If you want to be a programmer, consider three things before learning any programming language 1. That time it takes to learn 2. demand in market 3. pros and cons of that programming language.
The main requirements for the programmer are problem-solving mindset, consistency, and patience if have these, it doesn't matter what programming language it is, you gonna rock it.
If you feel any other programming language could deserve to be in best programming languages in 2021, please comment below 👇 I'd love to read