Google officially announced that they are going to shut down the android and iso applications of google Adsense("Adsense app removed from play store and AppStore"), which they were planing since The beginning of 2019, and officially to they have removed the Adsense application from Play Store and Appstore.
This decision could completely change the usage of your Adsense mobile experience, coz there will be no Adsense mobile application, how could I check my daily earning, should I always grab my laptop to check my earning,
Why Google? why are you doing this to us?
What does Google claim for the Adsense app removed?
That they did this to improve the user experience better with a common web application by focusing only that, by disabling the Adsense mobile applications the can invest more time to deliver AdSense hallmarks optimized for mobile user experience much faster and better than we can today.
Google officially sent a mail to all existing users of Adsense by informing the changers of Adsense mobile experience and informed about the removed the mobile application in both AppStore and play store
Also read: Google shutdown Google plus
The users who already installed will get the service for a few months, probably from the next month they might completely stop the mobile app service
as of today, there isn't any Progressive Web App on both Android and iOS users with browsers, I hope we will get web-based app sooner
Do you still want the mobile app of Adsence?
Here is the trick
you can go to Adsense site in Firefox, Chrome, or Safari can add the app to their home screens. That experience is available and FREE
here is the step by step
Open the Adsense web page from here and click on the three dots then you will get like this
select this application ADD TO HOME SCREEN
Then you will get an option to change the name to display on your mobile home screen click on it.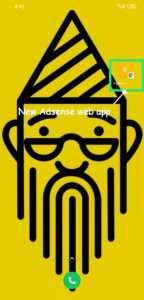 BOOM you will get it to your home screen and you can use it as an app but the only thing is it opens in your default browser.
Thanks for reading and please comment below if you have any doubts