AWS (Amazon Web Services) is the leading cloud platform in the world, many freshers are looking for a way to learn AWS courses for free. Now I am going to show you how AWS get free aws courses, this will help may collage student and freshers to learn the cloud computing skills.
AWS is officially providing more than 500+ online courses for free to the people who are interested in AWS or in cloud technology, this is a very good opportunity for all, even you are a working employee and want to shine your skill this is the best free way to learn AWS basics and the concepts of Amazon Web Services.
AWS is providing many courses via virtual training, webinars, courses by professionals, and more. these 500+ free courses will provide the foundational cloud computing skills with multiple programming languages. Amazon is planning to train around 29 million people by the end of 2025 in cloud computing.
How to access AWS courses for free?
Open the AWS.training website and you get an option like a sign on the top right corner
There you can see an option like login with your Amazon account, make sure you have to log in with your Amazon account, not with your aws account
Once you log in with your Amazon account, you will get a form to fill in your details, make sure you fill incorrect details of yours and you can select your employer details if your employer as to learn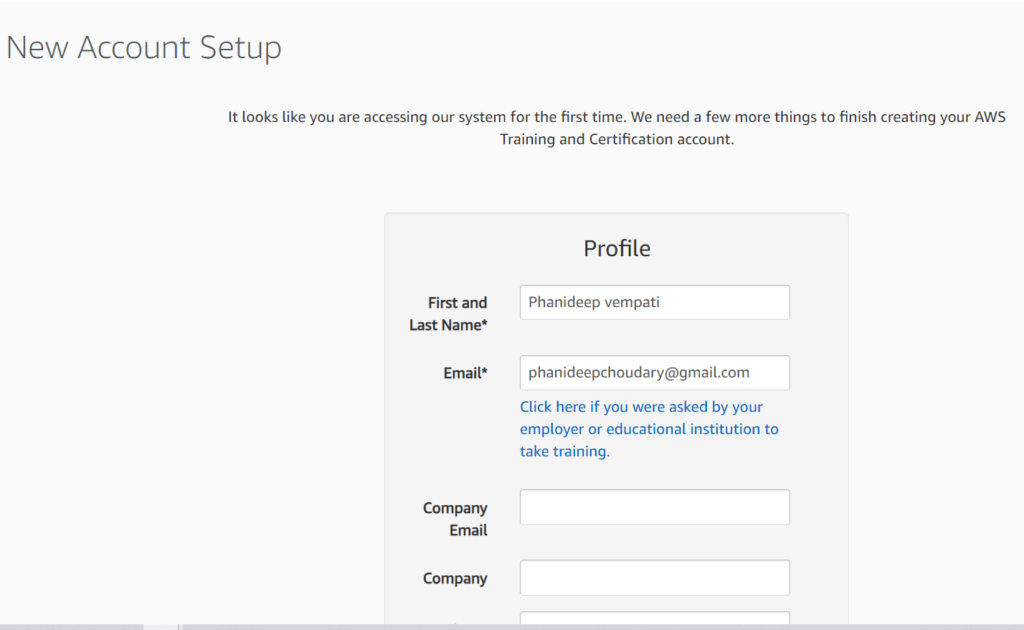 After that you will be on the home page of the training you can select any course and the good thing here is you can select the language amazon is providing more than 10 languages on their courses
Here are some free courses available in the aws portal
You can find good webinars and courses on Introduction to EC2, Introduction t AWS Fargate and about the instance types and more
You can also find a course about the integration of ML(Machine Learning) and AI(Artificial Intelligence) into applications and tools like DeepRacer for driven reinforcement learning, Machine Learning for building blocks like services and technology, and developing ML applications
you also get classes for the cloud fundamentals like how the cloud works, how the EC2 instance is created in AWS and you will get a step-by-step practical video to make you learn perfect
If you feel this guide is useful, Please do check out more outstanding staff here. For the updates on the latest tech news, gadgets, and tips and tricks. Follow us on our Instagram.