Hi, guys today I am going to tell you about something really really cool in this post, You gonna learn how to get LinkedIn free ad credit of $50. Of course, you cannot transfer these $50 to your bank account but you can use this $50 to promote your business or blog or even your Shopify store and for dropshipping Store.
Anything you can do with this $50 which means you can advertise on LinkedIn for free up to $50 so how cool is that?
So hereby to tell you the process of getting the LinkedIn free ad credit of $50 directly into your pocket.
 If your LinkedIn account is a US-based account will get $50. If you are LinkedIn account is based on India then you'll get ₹2500 rupees which is again a cool thing if you want to market your business in India ₹2500 rupees is a huge amount  
So, guys, are you waiting to get this $50 or ₹2500 rupees then just for the process which I have shown in this article down below
Also Read: Create AWS account in 30 seconds
Step by step for LinkedIn free ad credit of $50
1. Log in to your LinkedIn account or just click the link here
2. Then you go to the page like this👇, Enter your email address which is linked to your LinkedIn account.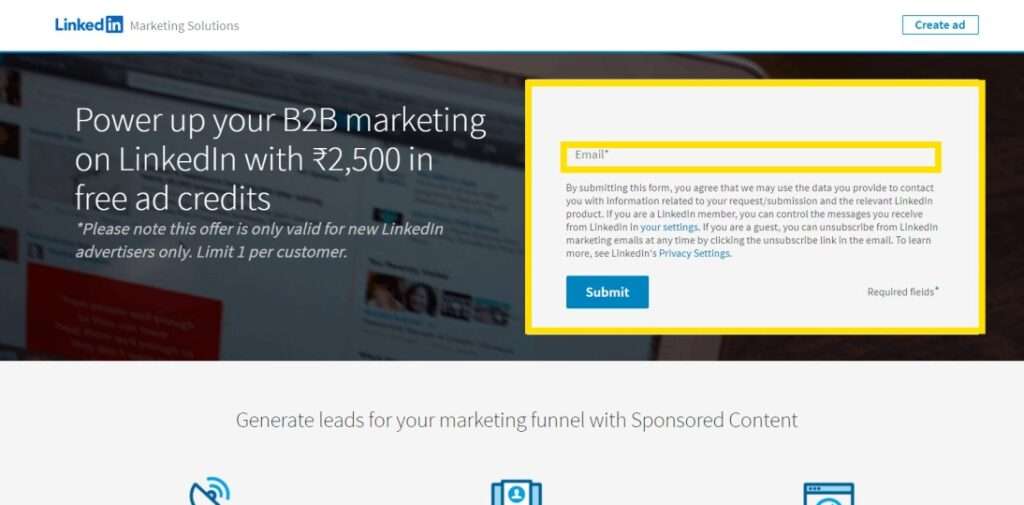 3. Actually, LinkedIn does check your account whether your account is genuine or fake and within a day. You will get the code just like this 👇 as I used India-based LinkedIn gave me ₹2500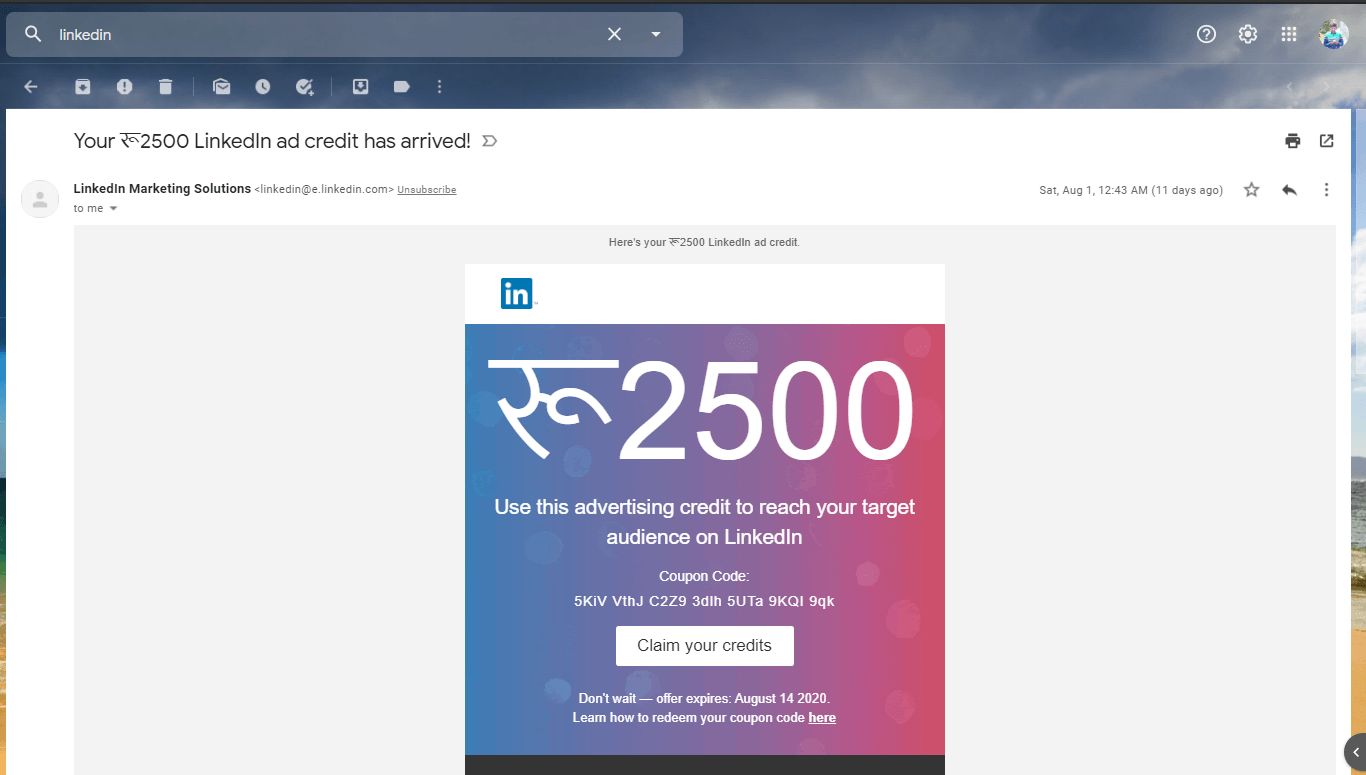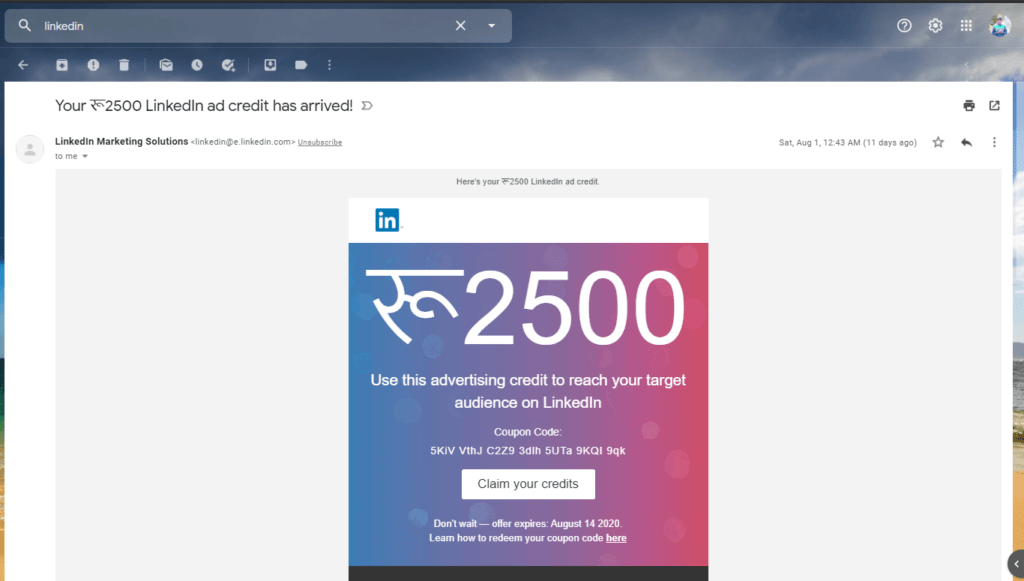 4. when you get the code just enter the code in the promo code section of your ads.linkedin.com. You can go from clicking here and login using your credentials 
5. before redeeming the ads credit you have to enter your credit card or debit card details but don't worry you won't be charged unless you spend more than $50 if you spent less then or equal to $50 you won't be charged.
Also Read: 5 best apps that will teach you something
 6. when you spend more than $50 the remaining amount will be charged from your debit card or the credit-card so no issues, as you can see I activated and you have one year to use the free coupon
For more money tips and tricks just follow this website or visit our Instagram page.
Thank you so much for reading this article don't forget to share this article and spread some love